Recordings
Available from iTunes, Amazon, CD Baby, and other fine retailers.
These recordings are available in physical and electronic formats and can be purchased from iTunes, Amazon, CD Baby, and other fine retailers.
---
The Preludes Project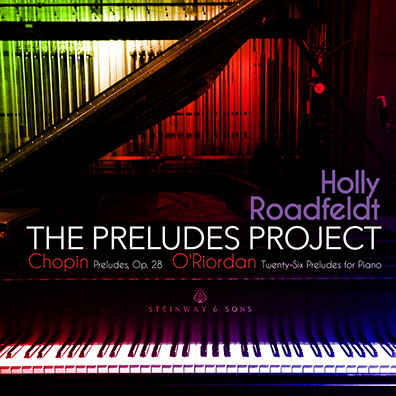 Performers:
Holly Roadfeldt, piano

Parma Recordings
Complete recording of Twenty-Six Preludes for Solo Piano. My Preludes are paired with the Chopin op. 28 Preludes on this 2-CD set.

Check out the preview video:



Or listen on Soundcloud:

"Kirk O'Riordan's Twenty-six Preludes for Piano composed for his wife and pianist, Holly Roadfeldt, are similarly atmospheric and proceed to unfold like a magical tapestry. Each of the 26 Preludes seemingly comprising of warp and weft forming a myriad of pixels of little pictures that ultimately combines to form a moveable feast for both eye and inner ear. O'Riordan's miniatures are informed by languorous beauty and profundity, the lyrical variations of each often feature elaborate embellishments, as well as sudden dissonant figurations that seem to mimic the gravity-defying leaps of the gazelle, and even – in No. 21, a certain darkness. However, a gossamer-like filament links each of the preludes and O'Riordan seems to revel in boundless invention, wide expressive range, technical challenges and intellectual cachet." --Raul da Gama, World Music Report (Full review here.
"The Chopin is the carrot perhaps for those tentative about exploring new music. The second disc here features a complete set of 26 preludes which Roadfeldt commissioned from Kirk O'Riordan. O'Riordan teaches at Lafayette College where he is noted for his programming as the Director of the college's concert band. The pieces here were composed between 2013-2014 and premiered in November, 2014. The formal organization here is a bit different then using different key centers. For this work, O'Riordan uses a musical idea, or "thread", that becomes transformed as the set proceeds often with these lines coming together. The result is a more large-scale connected cycle of pieces that should hold up well on repeated listening. The style which opens this set may feel more like a minimalist flurry of arpeggios, but the music does not stay on a pitch level. The accessible language lands firmly in a sort of post-romantic tradition with open intervals which makes some of the dissonant moments rather easy to appreciate. The energy of the first prelude flows into the second only to be brought to a rather stunning stop in the mysterious third prelude. These shifts of mood create a unique sense of drama in the piece as a whole helping to see some of the larger connections as the work unfolds. The set is an important addition to the literature with the same sort of requirements for subtlety and technique found in the Chopin. Some of the slower moments have an almost impressionist quality, hearkening perhaps to another famous set of piano preludes, those by Debussy. As the set progresses, the lines become slightly more angular settling in to a more contemporary sound. Therein lies the additional appeal both of this set of pieces and Roadfeldt's project exploring this particular piano art form." —Steven Kennedy, Cinemusical (Full review here.
---
Strange Flowers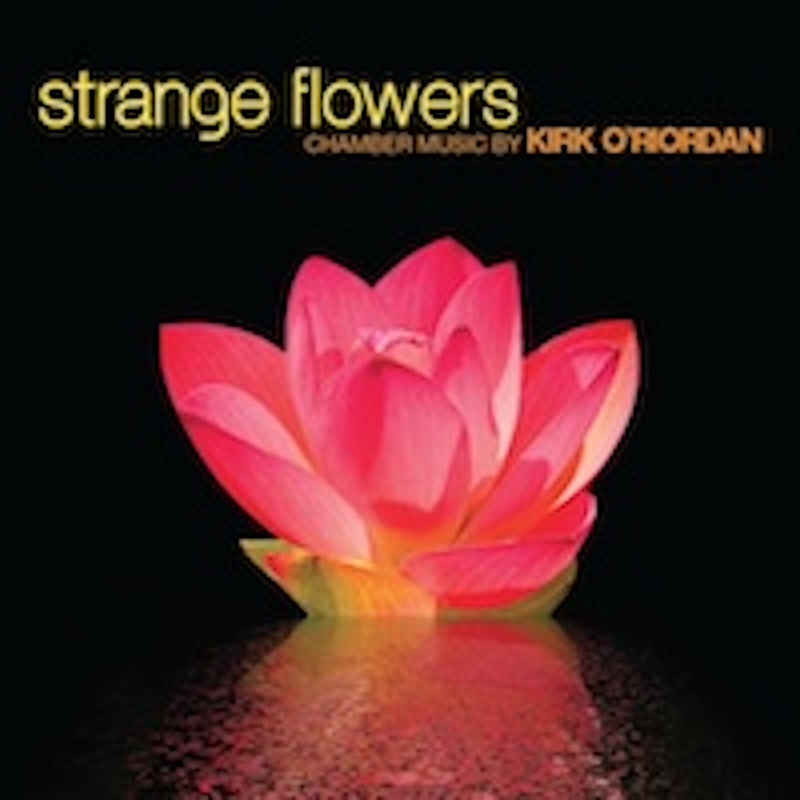 Performers:
Holly Roadfeldt, piano
Reuben Councill, flute
Marianne Gythfeldt, clarinet
Lawrence Stomberg, cello
Ravello Records
Tracks:
Sonata rapsodica for Clarinet and Piano (2009)
Water Lilies for Solo Piano (2000)
Pressing Forward, Pushing Back for Flute and Piano (2005)
Dying Light for Cello and Piano (2004)
A Strange Flower for Birds and Butterflies for Clarinet, Cello, and Piano (2012)
Lacrimosa for Solo Piano (2011)
"This is one of the most impressive and beautiful collections of chamber music I have heard in awhile. As other reviewers have commented, Kirk O'Riordan's music is "unapologetically beautiful." It also should appeal to just about anyone for its expressive nature and picturesque vocabulary.....I am completely impressed with Kirk O'Riordan's work based on just this short sample. I have described each piece herein as beautiful or plaintive or restful and so they are. This is not heady, complex, "academic" music requiring analysis to appreciate its intent; it is better than that. This is all music that – with or without any background information – any listener would find a pleasant experience and, in the case of the last three works, may find deeply provocative and meditative. This is all just so lovely and invokes exactly one of the emotions that good music should be able to induce in all of us." --Dainel Coombs, Audiophile Audition (Full review here.)
Purchase or listen to samples here, here, or on iTunes.
---
High Notes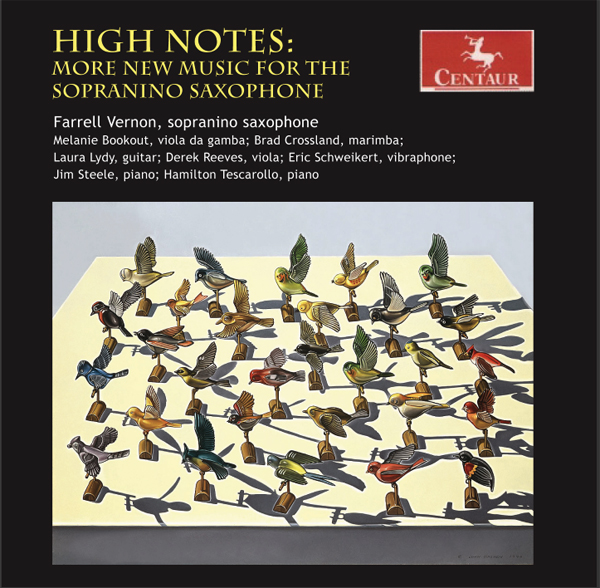 Moments, Once Remembered for Sopranino Saxophone and Guitar (2009)
Performers:
Farrell Vernon, saxophone
Laura Lydy, guitar
Centaur Records
"Kirk O'Riordan's five-movement work, Moments, Once Remembered for sopranino saxophone and guitar is a nearly seventeen-minute piece that may well be the highlight of the program. The musical language was lovely and the combination of colors was equally beautiful. In addition to Vernon's stellar playing, guitarist Laura Lydy shows herself to be a powerful musician as well." --Clifford Leaman, University of South Carolina
Download on iTunes, or here.
Purchase the CD here. Follow the Saxophone link on the menu to the left of the screen.
---
Simple Gifts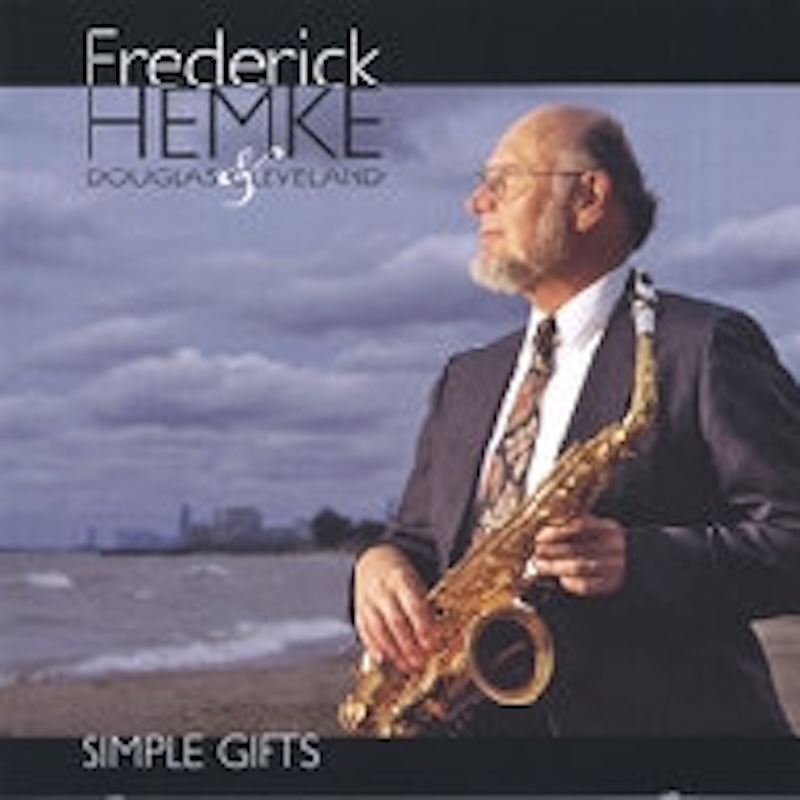 Cathedral for Saxophone and Organ (2009)
Performers:
Frederick L. Hemke, saxophone
Douglas Cleveland, organ
EnF Records
Audio Sample here.
---
Peter Richard Conte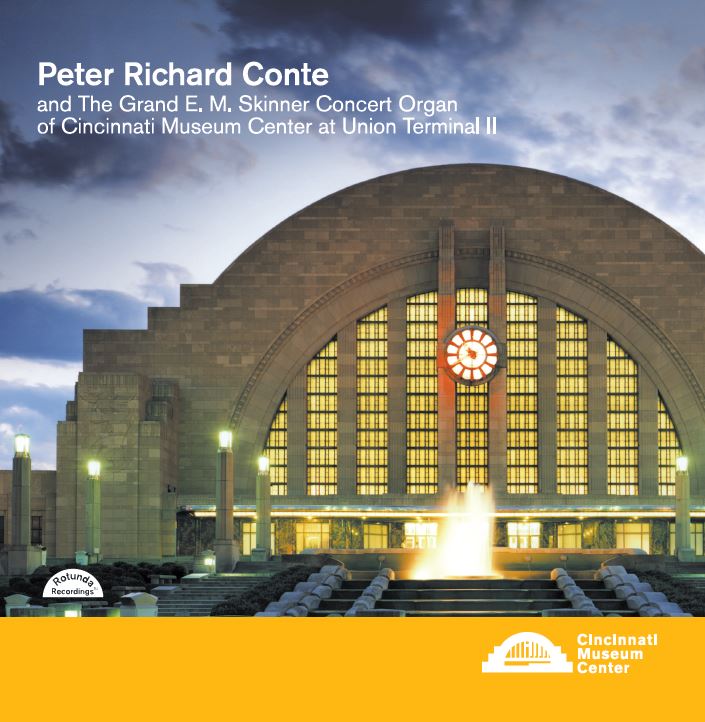 Cathedral for Alto Saxophone and Organ (1996)

Performers:
Rick Van Matre, saxophone
Peter Richard Conte, Organ





This recording is a limited-edition release presented by the Cincinnati Museum Center. This is a live recording, and the saxophonist was given permission to improvise.
---
Masterworks of the New Era, vol. 15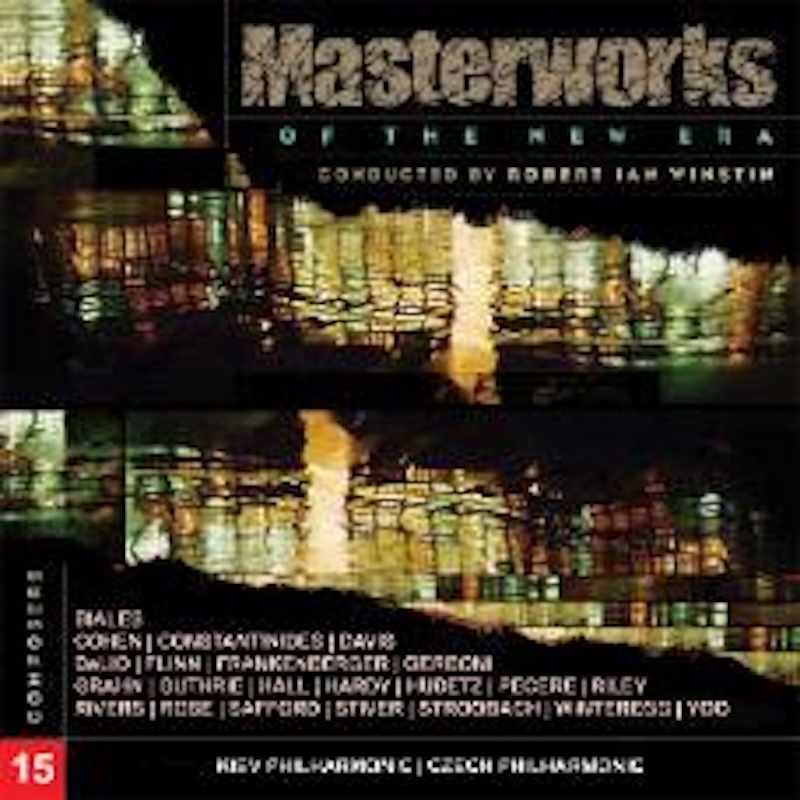 River Lights for Orchestra (2005)
Performers:
Robert Ian Winstin, conductor
Kiev Philharmonic
Purchase here, here, and here. An audio sample is available at each location.
Also available on iTunes, and other virtual and actual retailers.
Stream River Lights here.